Facilities provided by CAPS
FSU-CAPS brings unique capabilities to the research and development community, with a specially designed facility and a high-caliber research team recruited worldwide from academic institutions and industry organizations. Members of the Facilities Group support the Center's research activities. Our four-member team includes highly qualified engineers, designers and technicians with a combined 100 years experience in the fields of electrical power engineering, mechanical engineering, cryogenics, process control, system engineering and data acquisition. They are responsible for carrying out the unique experiments undertaken by FSU-CAPS researchers as well those performed for our industry clients.
Click here for more details on the CAPS facilities.
---
Development of the High-field lab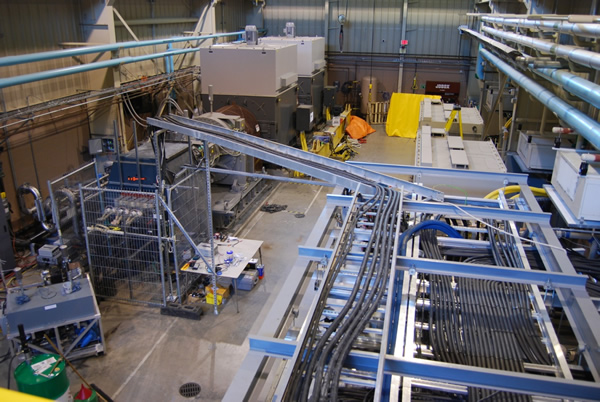 New building expected by spring 2021. It will be the main location of the high-field lab.
  Fundamental asset for all research activity: loan from FSU through Roger McGinnis, mostly to purchase a chamber endowed with variable pressure, humidity, broad range of temperature and high voltage up to 50 kV. We hope to have it installed in 4 to 6 months.
  New testing generator, made of a PWM inverter having number of levels and slew rate that can be modified, and voltage up to +- 10 kV. This does not exist anywhere in the market, and we have targeted 6 months to have the first prototype (with Michael Steuer team).
  New innovative testing instrumentation: space charge, high-field conduction current, partial discharge (PD) detector that can measure PD with any type of waveform (from DC to power electronics), reject noise, identify PD, evaluate component health...automatically and without the need of experts.

Conduction-current and space charge measurements devices at high field and temperature being developed/purchased.
title-inside title-centered
2